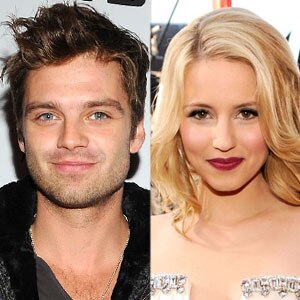 After a nasty split, Glee sweetheart Dianna Agron is rebounding nicely with new boyfriend, Gossip Girl's Sebastian Stan.
The starlet was overheard gushing how she's "in a really great place" with her new guy in NYC...
Although she hit up the Carrera Sunglasses Escape solo on Sunday, Dianna made sure to pick sunglasses and other goodies for her guy, who was busy promoting Captain America.
The new couple, who have been spotted getting cozy in the city, are also planning a trip to L.A. together.
Source: E Online