E Online's Kristin Dos Santos claims that she knows something about an upcoming episode of Glee!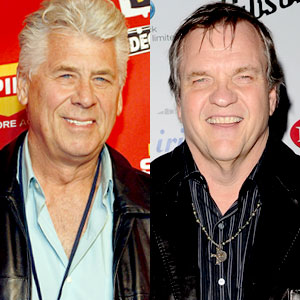 From Kristin Dos Santos:
Insiders tell me that Meat Loaf and Barry Bostwick are set to appear in Glee's Rocky redo.
Bostwick played Brad Majors in the original film, and Meat Loaf was "Eddie, Ex Delivery Boy." The pair will play TV station managers who have an "interesting proposal" for Jane Lynch's Sue Sylvester.
SOURCE